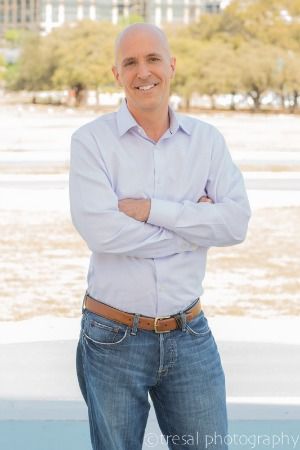 Brad specializes in helping individuals, couples and families impacted by eating disorders and is nationally recognized for his work with eating disordered males. Because of his work with this unique population, Brad has been interviewed on HuffPost Live and satellite radio and has been quoted by Reuters, the Wall Street Journal and in the book Almost Anorexic (Jennifer Thomas & Jenni Schaefer). He has provided lectures on male eating disorders to numerous professional organizations and universities and has presented on the topic at both national and international conferences. Brad has also been interviewed by multiple local media outlets on male eating disorders.
Prior to reentering private practice, Brad served as the executive director of two eating disorder treatment centers, both of which treated males.
In addition to his work with eating disorders, Brad has nearly 15 years of experience providing therapy to individuals, couples and families who desire healthier ways of relating but may find themselves getting stuck in unhealthy patterns because of past experiences, anxiety or unresolved family of origin issues. He also has extensive training and experience in working with people in relationships where one or both partners have a history of abuse or trauma.
Brad has written on numerous topics, including relationships & dating, disordered eating, body image, gay issues, spirituality and personal growth. His writings have been published in Huffington Post, as well as in Influential Magazine, Austin Lifestyle, Connextions Magazine, L Style/G Style and Austin MD Magazine, where Brad currently serves as the mental health editor. Brad's writings have also appeared in clinical publications. He is a contributing author to "Treatment Issues and Outcomes for Males with Eating Disorders" in Current Findings on Males with Eating Disorders (Eds. Leigh Cohn & Raymond Lemberg). He is also the lead author of "Gay Men and Eating Disorders", published in the journal Perspectives.
Before entering the behavioral health field, Brad worked for six years as the chief of staff and legislative director for a state representative. He is also a past chair of Governmental Affairs for the Texas Division of the American Association for Marriage and Family Therapy. Brad stays involved in politics by advocating for mental health public policy at the state level.